The goal of business is to earn profit. This is why in modern times businesses are transforming their brick and mortar operations that rely on in-house data-centers into digital ones that run in the cloud. "Business X did it and they're winning. Look at business Y they went straight to cloud and they are very successful. Therefor we must move all our operations to the cloud since that is where the magic happens."
One way you can avoid high costs in the cloud is to Properly Plan Your Cloud Migration Strategy
Expectations of Moving to the Cloud
Over the last 8 years the cloud has been positioned as a magical solution to business IT problems. This has been achieved through smart marketing, overselling, and a great deal of hype. Businesses have mostly been sold the easy idea of lift-and-shift to the cloud as the end-all-be-all solution to their IT performance problems, high costs, and poor design. After all these years it turns out that it doesn't work that way.
To Save Costs, Don't Overlook Planning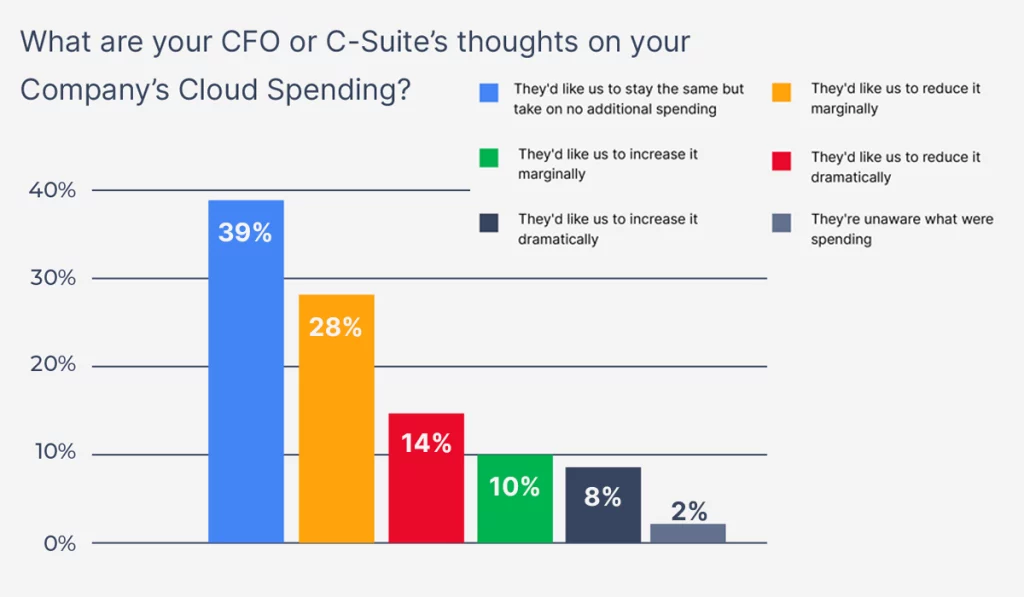 Poor planning and badly designed solutions can only be masked for so long. A report (PDF) by Wanclouds recently came out stating that c-suite executives are pulling back on cloud spending. In summary, the report highlights that businesses are not reaping the promised benefits of moving to the cloud. The expectation most businesses have with moving to the cloud is that of lower costs and improved performance. In my experience, benefitting from cloud takes a little more than just ticking the "move operations to the cloud" box.
Moving Fast By Slowing Down
The key to reaping the benefits of moving to the cloud is to carefully assess your current IT situation. What works for business X may totally fail when applied to your business. Develop a migration strategy that works for your business. Your strategy needs to be solely based on the facts of your situation. A lot times your core applications may have to be re-written to use native cloud services before the true benefits of the cloud can be had. Just because you've moved to the cloud does not mean your applications will magically run better. Careful planning needs to be done. Should you optimise and re-write parts of your application before you move to the cloud or do you lift-and-shift to the cloud before optimising? Would your team's skills be enough to operate your applications in cloud? Would be cheaper to train your team or work with outside help?
Planning slows things down but it certainly helps in the long run and also tames expectations. The same applies to the development of software, doing the right things take time and comes off as a waste of time in the short-term but in reality doing the right things save you time in the medium to long term.
Summary
Buzz words and the in-thing get a lot of attention and put pressure on businesses to follow along. Generally there is nothing wrong with new shinny tech and innovation as doing things the right way can bring unimaginable benefits to your business. Cloud technology has become very popular and it have transformed the way businesses do business. At the same time a lot of businesses have encountered difficulties and witnessed an increase in costs contrary to what they've been promised with moving to the cloud. The cause of this pain can linked to the failure of the majority of these businesses to carry out proper planning and development of truly suitable cloud adoption strategies.
How We Can Help
If you are thinking of migrating to the cloud then take a step back to truly assess your current situation and list what needs to be done to benefit from the cloud. If you have already moved to the cloud and realised that things haven't gone as promised then you also need to step and determine where it went wrong and exactly what to do about it. We can help with both situations just get in touch.
Related Case Study
Gain insights into how we helped Abt Associates on the SHOPS Plus project here.